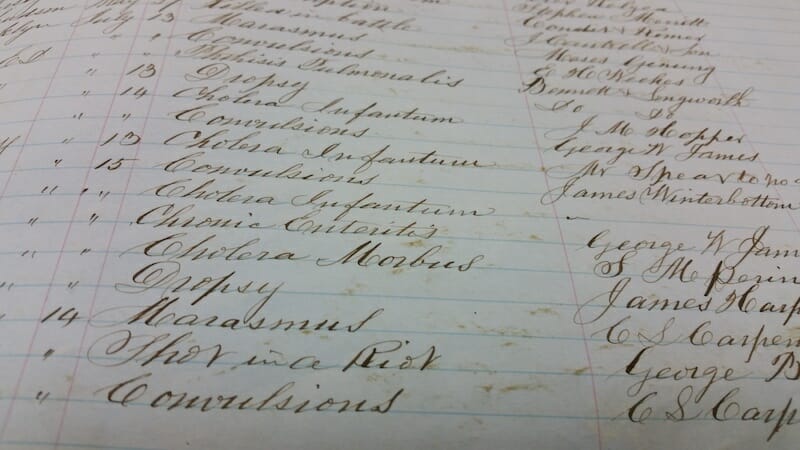 The Green-Wood Historic Fund allows limited access to materials of The Green-Wood Historic Fund Collections and The Green-Wood Cemetery Archives for research purposes. Appointments are available to qualified researchers during regular business hours.*
Requests for research sessions at The Green-Wood Cemetery may be submitted through the form below. Upon submission of this form, you will be contacted by the appropriate member of Green-Wood Staff to schedule an appointment and plan your visit.
*Green-Wood charges a daily research fee of $100.00 to cover expenses. Payment in full must be made before all research sessions. Payments may be submitted online at green-wood.com or by check payable to The Green-Wood Historic Fund.
Research Request Form