On Saturday, students from Shimoda, Japan, visited New York City. A must-see of their tour of the Big Apple: Townsend Harris's Green-Wood grave. They were joined by students and a teacher from Townsend Harris High School in Queens.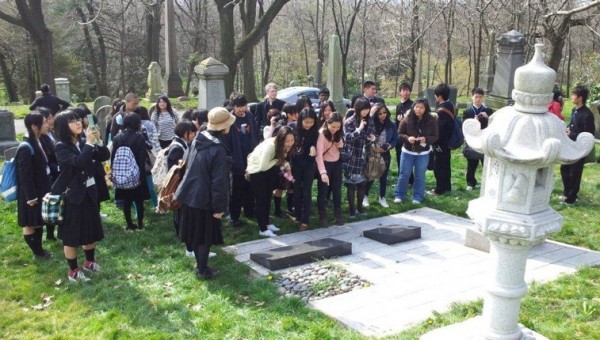 So what is that all about? Why would anyone travel halfway around the world to New York City, with all of its attractions, and choose to spend time at Green-Wood, paying their respects to Townsend Harris? Well, it turns out, this is part of an annual pilgrimage by Shimoda's residents. They just can't get enough of Townsend Harris.
You may ask, "Who is this Townsend Harris?" And you would not be alone–he is a man lost in the fog of American history. He was a mover and shaker in New York City and the world. But, today, he is much better known in Shimoda than in Queens or New York City.
Though he had little formal education, Townsend Harris (1804-1878) was a well-educated man who rose to the presidency of the New York Board of Education and almost singlehandedly founded the first tuition-free college in America, what ultimately would be known as the College of the City of New York, despite the opposition of local colleges that charged tuition. He also was one of the founders of the American Society for the Prevention of Cruelty to Animals (ASPCA), the first humane organization in the Western Hemisphere.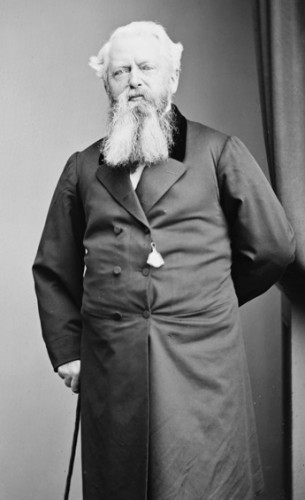 And, in 1855, he was appointed America's consul general to Japan, where he hoisted the flag of the first foreign consulate in Japan–in Shimoda–the next year. His influence in Japan was tremendous: he negotiated the Treaty of Amity and Commerce with Japan in 1858, opening up that country to foreign residents and to world trade. Harris resigned due to ill-health in 1862 and returned to New York, spending his remaining years there supporting temperance and Christian missions. It has been said of Harris that he understood the Japanese better than any other foreigner has ever known them. Harris's memorial at Green-Wood, which includes a Japanese cherry tree, a Japanese lamp, and his gravestone, was dedicated at Green-Wood in July of 1986 by Japanese organizations, individuals, and City College. And residents of Shimoda have been paying their respects to Townsend Harris at his final resting place in Green-Wood ever since.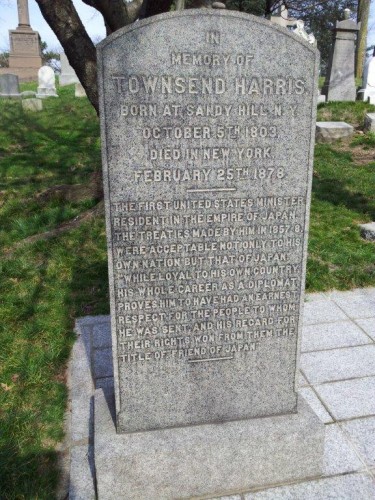 For more about Townsend Harris, click here for a 2008 article in The New York Times about an earlier visit of Shimoda residents to pay their respects to him at Green-Wood.
Thanks to Ken Taylor for his photographs and his help with this.